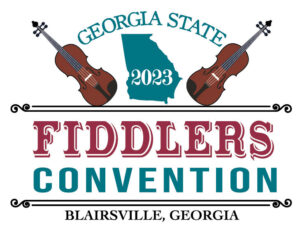 General Rules for All Events
The contest rules and regulations may be amended at the judges' discretion.
Judges' decisions are final.
Judges are not permitted to enter or play in any category.
No electrical instruments or drums except electric bass will be permitted in any category.
No contestant will be permitted to register for any category after the registration for that category has closed.  After registering, all contestants will draw for position at the staging area.  No exceptions will be made.
Contestant must be present and ready for entry on stage when name is called from staging area.  Late arrivals and no-shows will be eliminated.  Allowances may be made for broken strings and other happenings judged to be beyond contestant's control.
Judges will not be allowed to advise contestants in their selection of tune to be played.
Rules for Band Competition
Bands will perform 2 tunes in the contest.  Note there will be no band finals.
The tunes may be vocal or instrumental.  However, it is recommended that a vocal be included with instrument.  This will demonstrate band versatility.
A band shall consist of at least 3, but not more than 6 members.
Minimum instruments shall be a fiddle, banjo, and guitar (all 3 included).
Band members can participate in one band only in this category.
All band members must demonstrate ability to play the instrument they are holding.
Judging criteria:
Rhythm and Timing (20 points) – The rhythm and timing should be even and consistent.
Creativity (20 points) – The judges will listen for minor variations and improvisations.  However, the creativity should not be so excessive as to destroy the basic melody line of the tune.
Authentic Performance Style (20 points) – Excessive and indiscriminate changes in a tune, making the performance unclear or unrecognizable, will result in a loss of points.
Expression (20 points) – The judges will listen for the "feeling" that the contestant puts into the performance.  Flat, mechanical, and unfeeling performances will result in lost points, as will excessive "showmanship."
Execution (20 points) – The judges will listen for the tonal quality and clarity of the performance, together with the general command of the instrument.
In summary, each judging category has a potential of 20 points, for a possible score of 100 points overall.  High/low scores will not be thrown out.  All contestants are urged to consider the placement of microphones and the efforts of the persons responsible for the sound system.  Both are there to help the contestants be heard clearly by the judges and audience alike.  The judges will judge exactly what they hear.  An instrument too close or too far away from a microphone could distort or drop out the sound, resulting in a loss of points.  Please make sure your instruments are "miked" properly prior to your performance.